A few days ago I was discussing my current funk, and as we all know one good way to beat a funk is to spend your way out of it! The 100 Euro I secreted away to my paypal account is now (mostly) gone. I bought another gold package for World of Tanks to the tune of $50. I'm not even sure how I'm going to use it as I've decided to let my premium account go for awhile (again) but it's there if I 'need' it. Most likely it will be used to convert some free experience and buy a premium tank, or two, that I am interested in (once they go on sale).
As for the other half? Well I decided to spend that on a birthday present for myself (coming in March) and ordered in a couple of orchids. I haven't talked much about that 'other' obsession of mine (there are so many in fairness), mostly because this is a gaming blog. I am an orchid enthusiast (nutter) and once a year or so I try to make a purchase from
Ecuagenera
, a wonderful place in Ecuador that does a lot for the conservation of the plants, and the decoration of my house!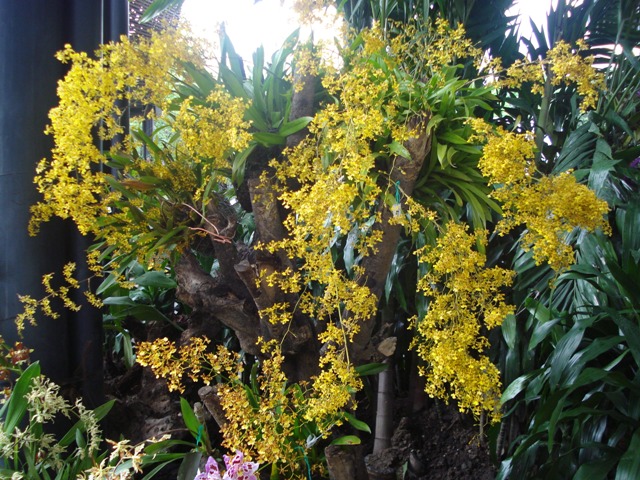 Not the actual one I've ordered, but the same species. I've spared you the hundreds of photos of my own orchids.....
If you're looking for a reliable orchid exporter I can't recommend them enough. I have used them for over 6 years both in Ireland and Canada and never, ever had a problem. If you look on their site at their upcoming shows you can see when they will be coming to your area, or country. If you can't make it to the show (and I never have) they will post the orchids within your country, when they attend. I make my payments through paypal and the plants always arrive in top-condition. That said I always wait until spring/summer to order them to Canada due to the extreme cold weather here.
And so it's Friday, again. I'd complain about a tough week down at The Docks, but in fairness it's been a bit of a breeze. We are off at lunch, like a pack of monkeys (thought I'd throw in a useless simile there, like some kind of hack writer increasing his word count for extra cash), to celebrate, er commiserate the leaving of one of the mindless automatons from Sector 55. I love leaving do's mostly because the person is leaving, but also because I get to leave early on a Friday and pour a few pints down my oft-parched throat. I always leave immediately after the third because the overwhelming temptation to tell everyone what I really think of them always takes hold mid-way through the fourth.
Happy Friday Everyone!